Dream it
Not your typical card
A revolutionary Payment System that leverages our non-cash monetary redemption platform to facilitate commerce at the point of sale. From Trade Cards to Dining, Gift and Rewards, as well as Point of Purchase redemption and Data Capture, use our platform to realize your dream.
Build it
Open-loop processing
We design and deliver customized redemption, payment and prepaid card programs for barter exchanges, business networks, organizations and associations. From processing trade or reward transactions at the POS to mobile app redemption, we build custom programs lickety split.
Launch it
Business rules flexibility
Provide your members or clients with "swipe" cards that can be used for purchasing or redemption at over 29 million existing merchant terminals in most of 210 countries worldwide. Implement a cardholder portal or promote your card to hundreds of thousands of businesses on our merchant portal.
The Powered by VB multi-function card platform features a brilliant array of possibilities that enhance transaction velocity. Utilizing a patent pending open-loop platform, cardholders can process transactions at any merchant terminal or POS system worldwide.
POS Trade Swipe Card
Stored Value Card
Gift, Scrip or Dining Card
Card to Card Payments
Split Payments
Discount & Rewards
The Trade Card is quick, it's easy and it parallels the way people pay for things in the cash world. With the Trade Card, there is no need for members to change merchant accounts or processors, there is no terminal software upload, and no staff training is required. The Trade Card is used just like a credit or debit card to pay for purchases anywhere MasterCard is accepted in over 200 countries.
Select one of our Trade Card designs branded with your logo or feature your brand with your own artwork design.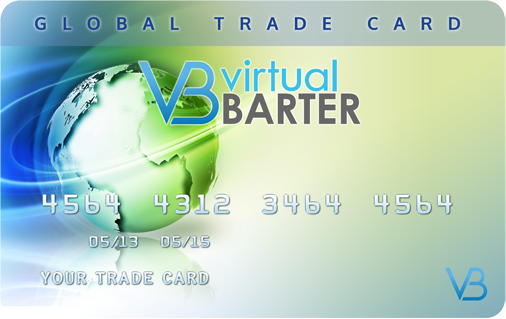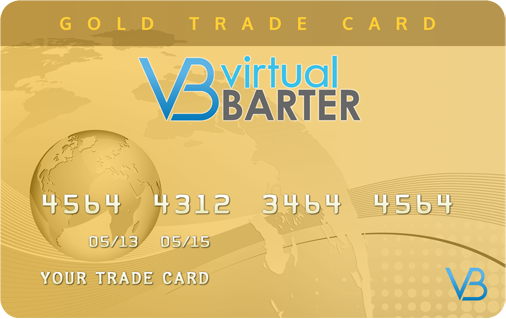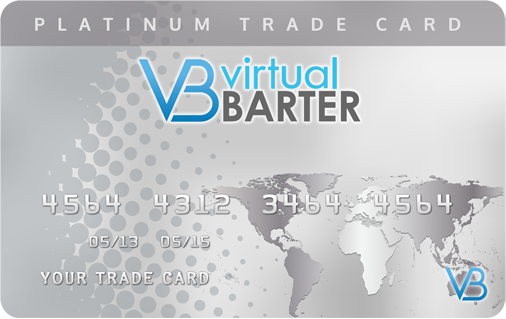 Enter your email address to get updates from us.